(Click the image for the full version of the cartoon.)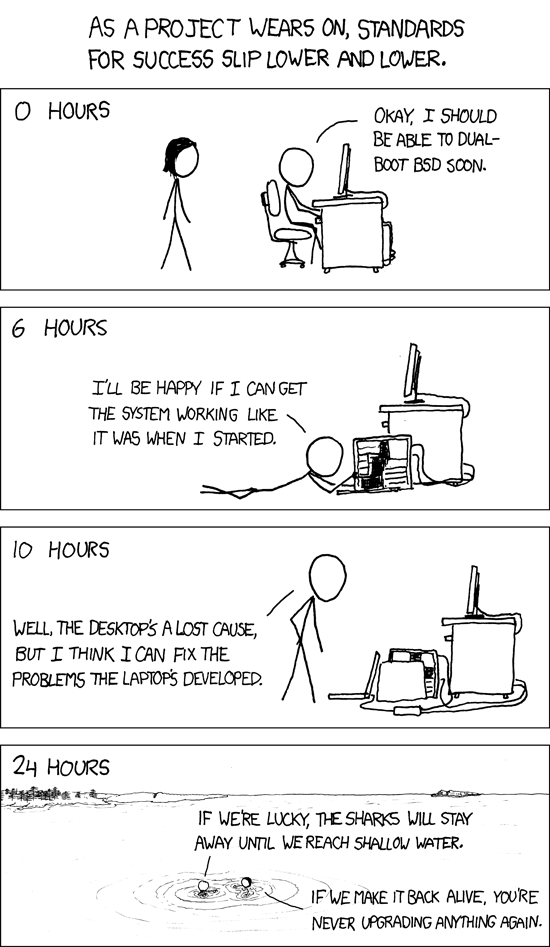 Fortunately, my upgrading of this blog didn't end with sharks. It has ended with some new features that don't appear to be working, some new features that are working but I don't know what to do with them and some old features that don't work as well as they used to.
Oh well, at least I don't have to feel like the rest of the world is leaving me behind, in blog terms anyway.
(And I highly recommend xkcd.com to anyone who is a maths or technology geek.)